Welcome to the More Fuels Mod Wikia
Edit
This is the official Wiki for the More Fuels Mod. It's purpose is to provide information about the mod, and help make information about items, blocks, and their crafting recipes more easily available. This will also replace the "BurnTimes.txt" files on the github.
Index of Releases
Edit
Next Planned Future Release
Edit
Burn Times for Items (Replaces BurnTimes.txt on Github)
Edit
Index of Items
Edit
Index of Blocks
Edit
Latest activity
Edit
Photos and videos are a great way to add visuals to your wiki. Find videos about your topic by exploring Wikia's Video Library.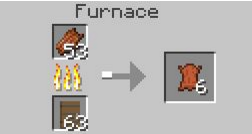 Ad blocker interference detected!
Wikia is a free-to-use site that makes money from advertising. We have a modified experience for viewers using ad blockers

Wikia is not accessible if you've made further modifications. Remove the custom ad blocker rule(s) and the page will load as expected.